About Shiva Carpets
Our journey started way back in 1980's, with a small set-up at Panipat, as a supplier of Non woven carpets, PVC Floorings and Door Mats. Gradually, with hard work, dedication and low price we earned the name by providing quality products at the most competitive price possible to our customers.
Today, Shiva Carpets & Matting House, is an established name in the industry known for providing finest quality products. We are a reputed Manufacturer and wholesaler of Tent House and Banquet Carpets, Printed Carpets, PVC Vinyl Floorings, Turf Mats, Cushion Mats, Door Mats, Artificial Grass and Designer 3D Carpets.
In today's competitive times, carpet industry in India is focusing on manufacturing globally competitive product range by making use of the latest technology & innovation. By serving the growing requirements of our clients, we constantly upgrade our quality product range to be on the competitive edge among other carpet companies in India.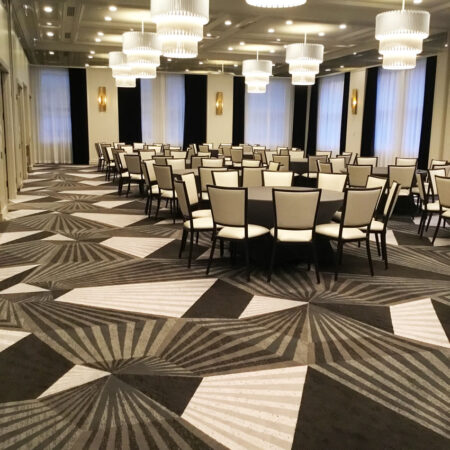 Quality
Our long standing success is attributed to impeccable quality and the most comprehensive range of products we deliver.

Our Vision
To be recognized as one of the leading exporters worldwide delivering value across all stakeholders.
Our Mission
To become a sustainable export trading company to business partners & communities globally.
"Quality in everything we do"
The difference with Shiva Carpets is our dedication to Client Satisfaction. We believe our core values of integrity, client satisfaction, innovation, and intellect which differentiate us from our competitors.
When you choose to do business with Shiva Carpets, you are partnering with a company that cares. We are continually focused on finding ways to support our customers.
Specialist in:  Tent House, Banquets, and Wedding Hall Carpets
Products we deal in: Plain Carpets, Printed Carpets &  Rugs
Imports: Artificial Grass, Door Mats, Turf Rolls, and Carpets
Exports: PP Mats, Rugs, Carpets
Style: You dream it we make it.